Free Up Your Time and Unleash Your Creativity
Beaver Builder is a complete design system that includes a WordPress page builder plugin and a framework theme.
If you're a WordPress user, finally get complete control of your website.
Our page builder plugin works with your existing website. Building beautiful, professional pages and is as easy as dragging and dropping.
If you're a web professional, build responsive sites faster than ever.
A WordPress website builder and framework theme can revolutionize your workflow. Save valuable time and empower clients to handle their own edits.
Why Beaver Builder is Your Best Choice
Other than offering unlimited site licenses and world-class support,
here are a few more reasons to leave it to Beaver Builder:
Kick-start your creativity with dozens of gorgeous page templates.
WordPress Templates make designing easy and save you time. Choose a template, replace the images and text with yours, then hit publish. You can even save your own designs as templates and reuse them all over your site, or export them to use on a different site.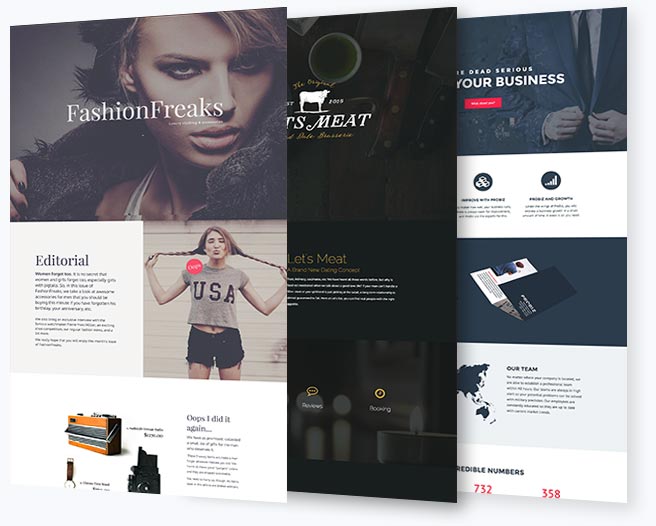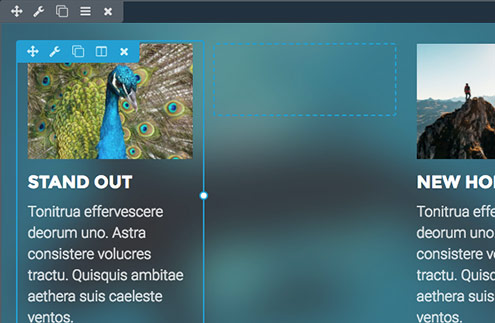 You can position images and text with precision, and build column based layouts in minutes.
Positioning text and images with the WordPress editor is a pain! Beaver Builder's front end drag and drop website builder gives you total control over the layout of your pages.
Join over 175,000 websites using the flexible and powerful Beaver Builder Theme.
Child themes should be used for your customizations. Choose from a variety of styles using our settings presets, then modify them with the native WordPress Customizer. The Beaver Builder Theme is the last one you'll ever need.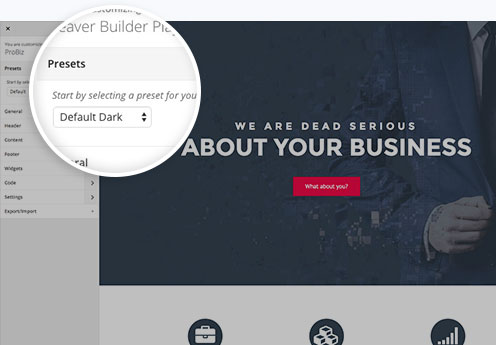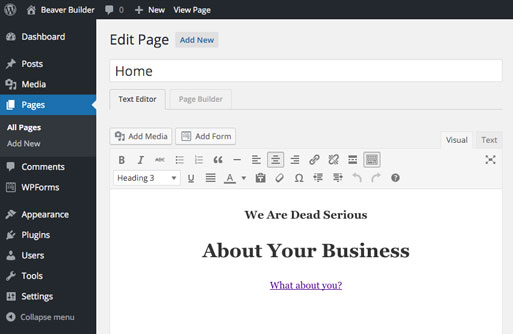 Separate your page builder from your theme and get complete control of your content.
Beaver Builder's page builder plugin can be used with any theme and you can switch themes without losing your content. Even if you decide to stop using Beaver Builder, your content gets ported right back into the WordPress editor.