Smart Hospital is Modern and Complete Hospital Automation Software that suites to almost every hospital or medical institution from patient OPD visits to Operation to Pathology Test etc. It includes 25+ modules with 8 inbuilt users (Super Admin, Admin, Doctor, Accountant, Pathologist, Radiologist, Receptionist and Patient) panel.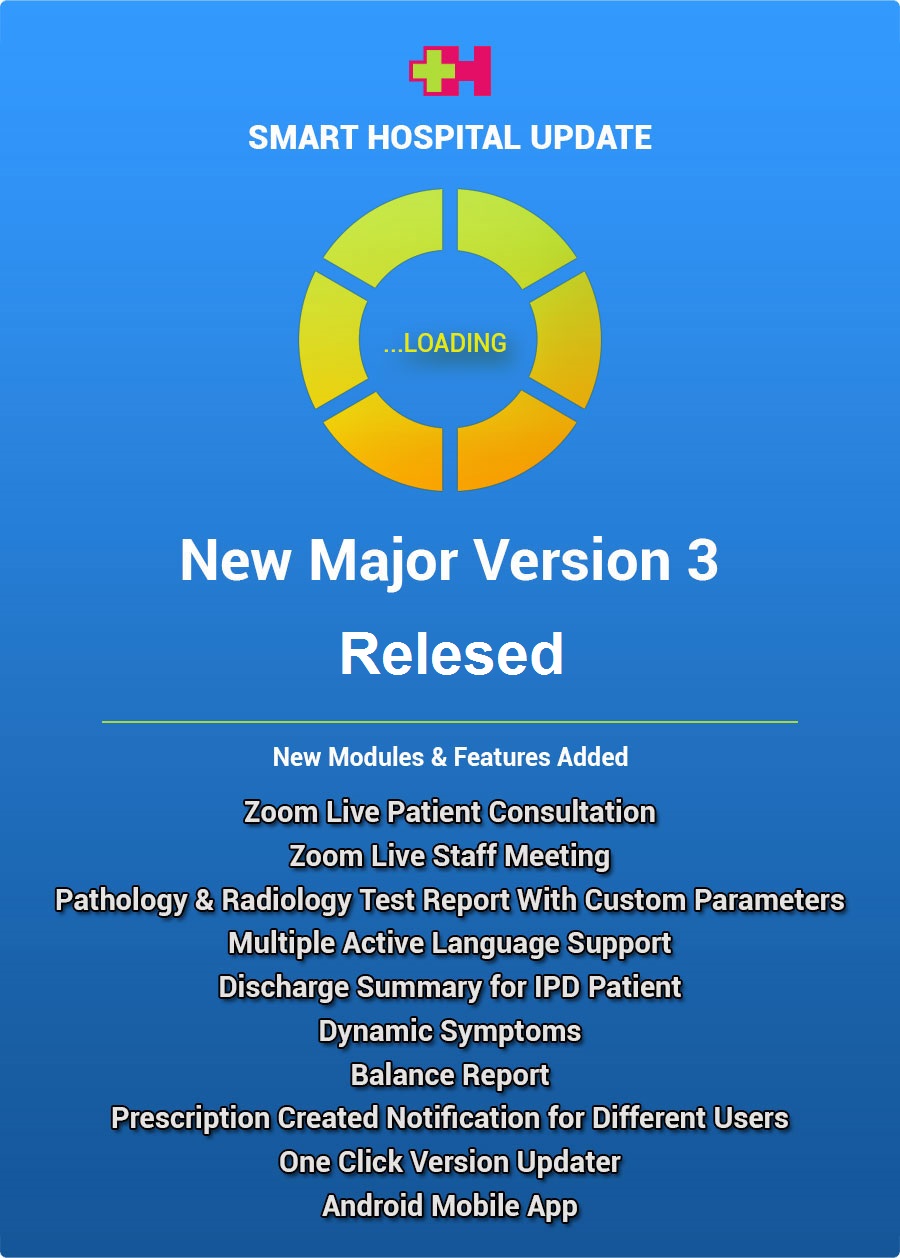 Check whats new in major version 3.0 –
Added Zoom Live Consultation module
Added Zoom Live Staff Meeting
Added Pathology Test Report
Added Radiology Test Report
Added Symptoms selection
Added Balance Report
Added Multi Language active support
Added Prescription Notification
Added Discharge Summary
Added Balance Reports
Added 5 new Payment Gateways (Instamojo, Paystack, Razorpay, Paytm and Midtrans)
Added One Click Updater
Added Mobile App support (Android mobile app release is expected till end of September)
Added Charge Type CRUD
Added Asynchronous Datatable loading
Disabled Discharged Patient edit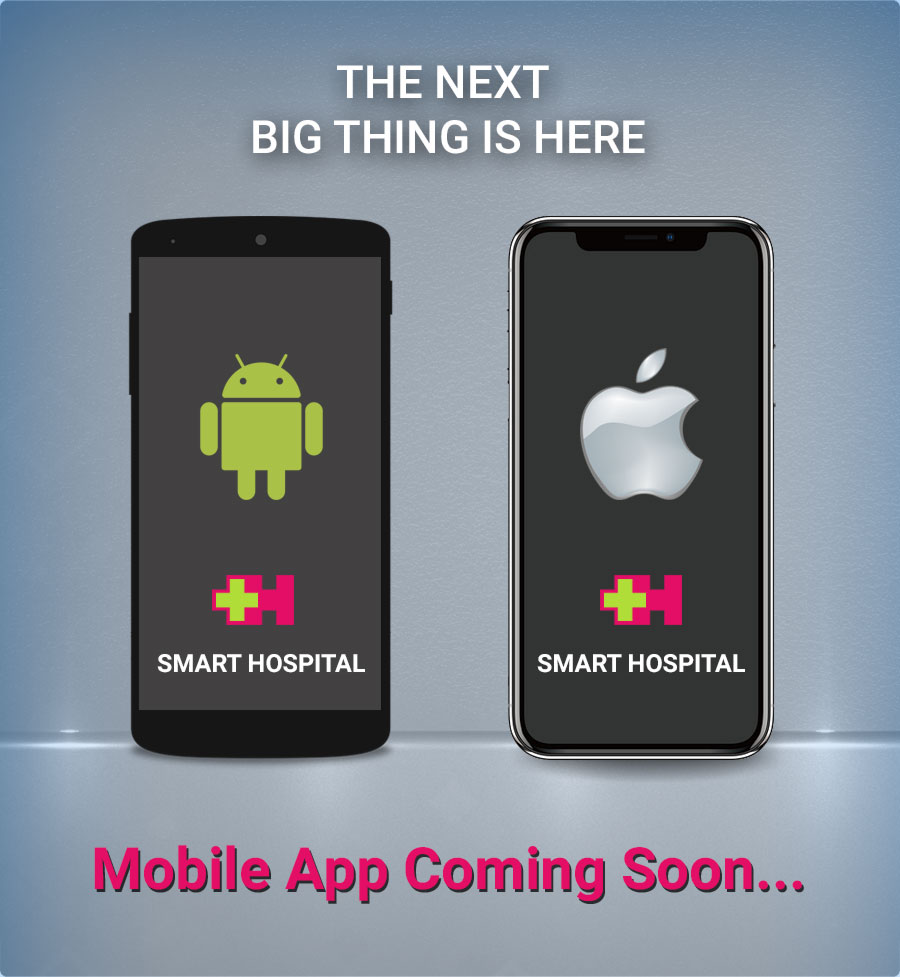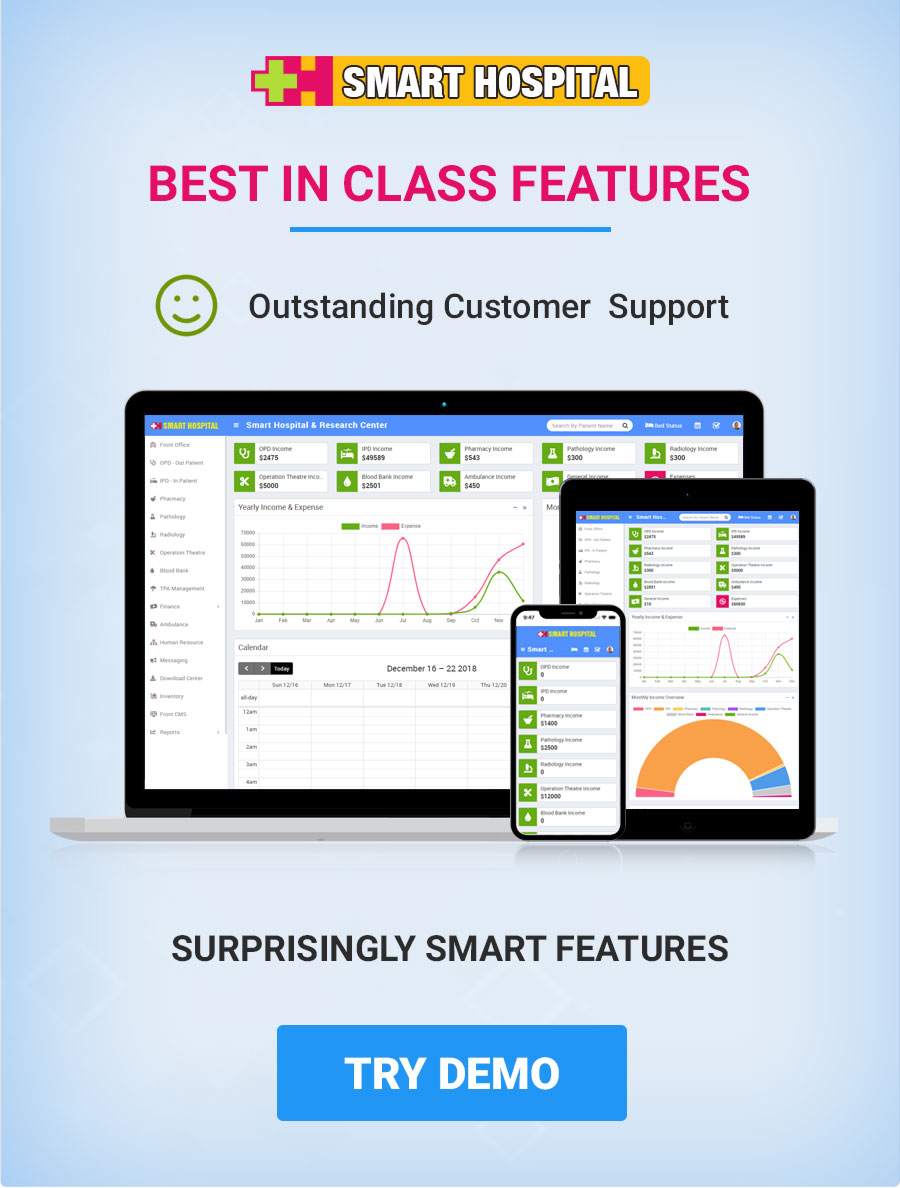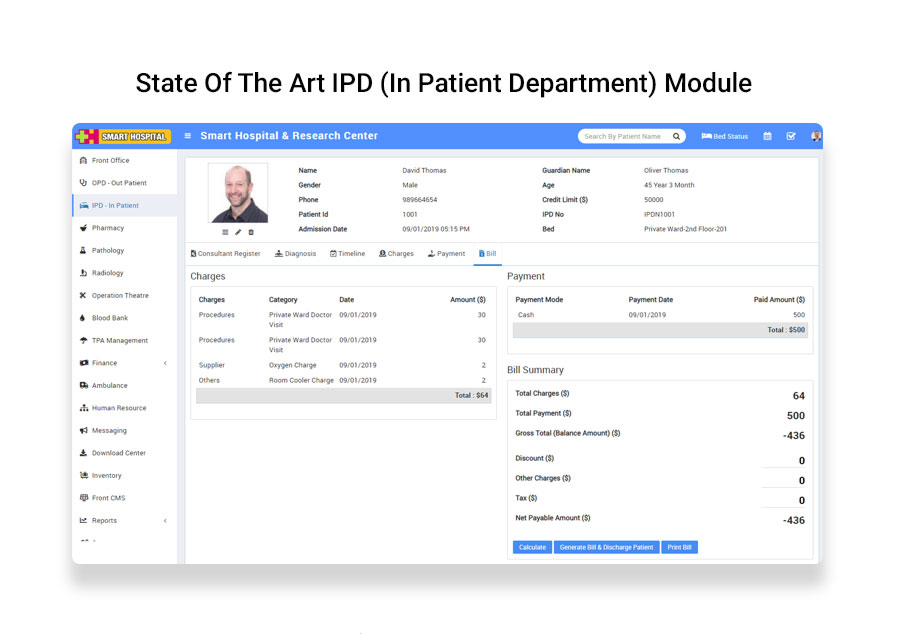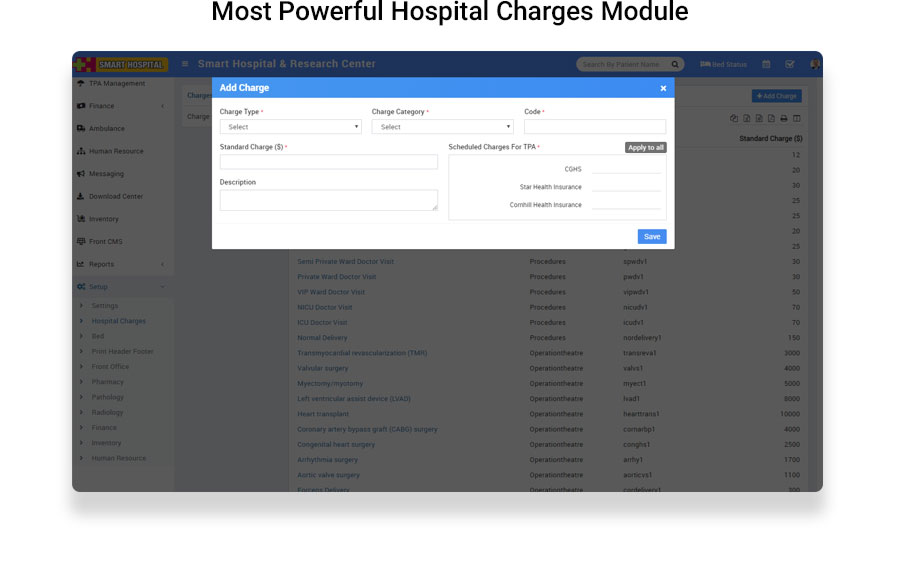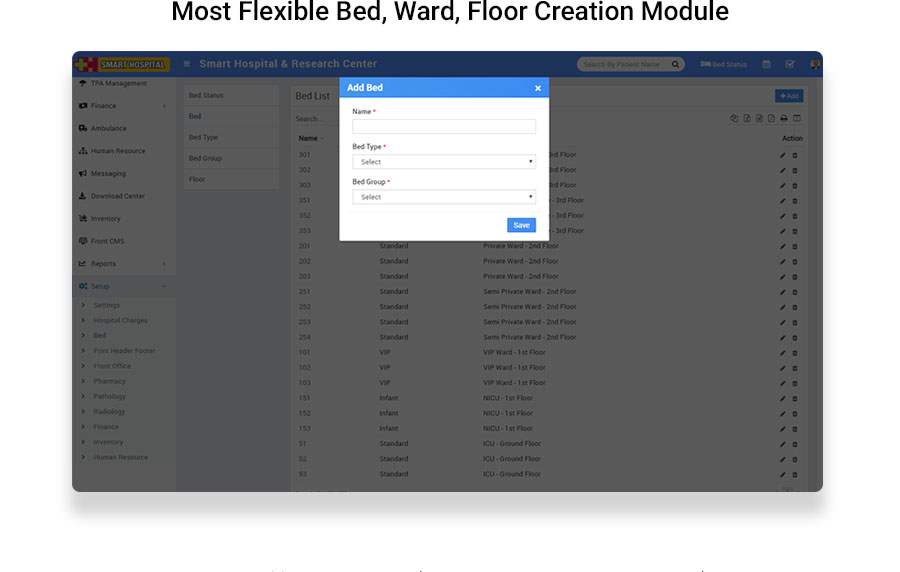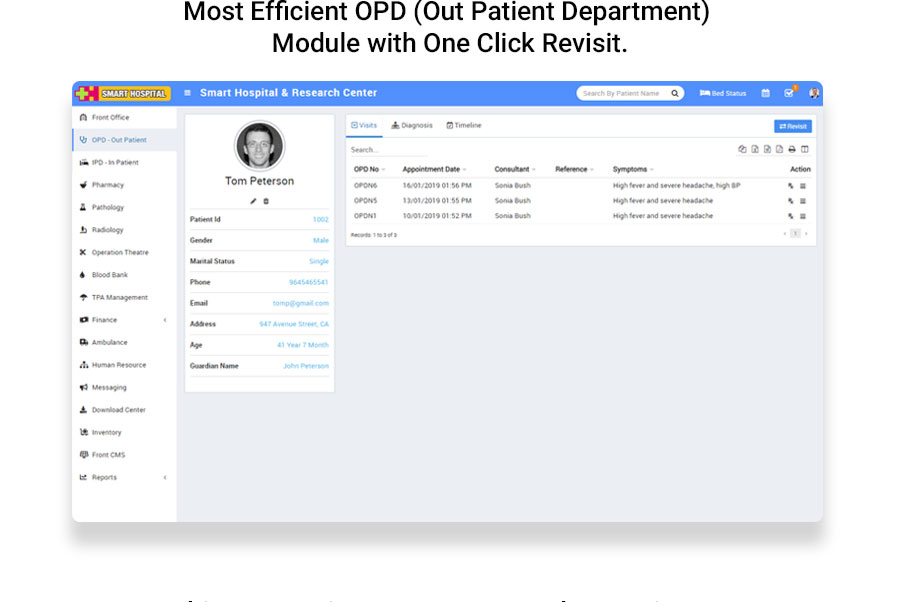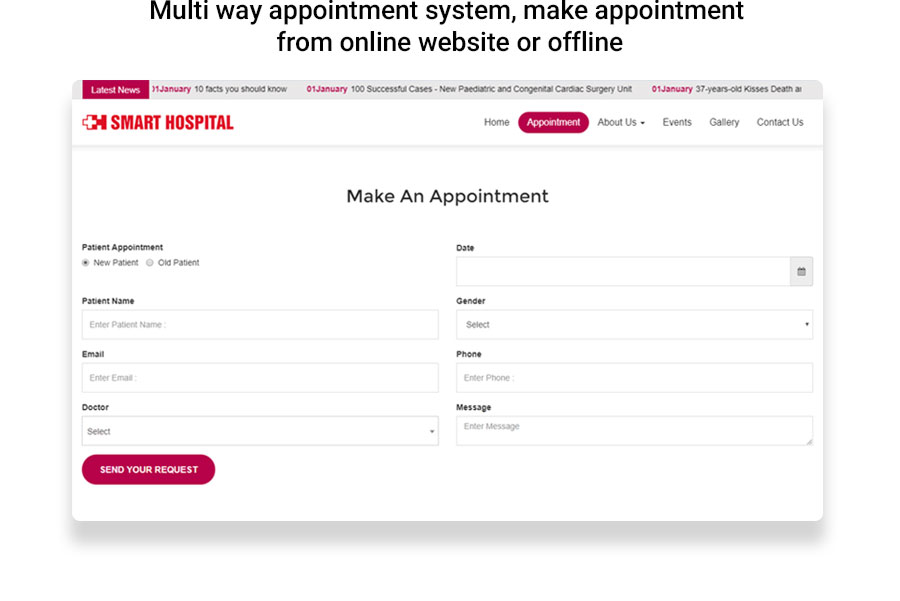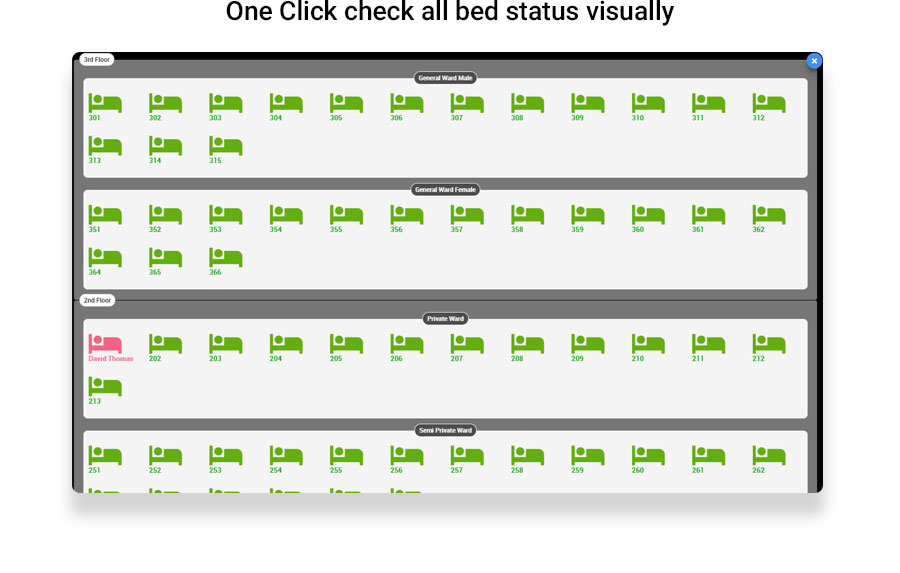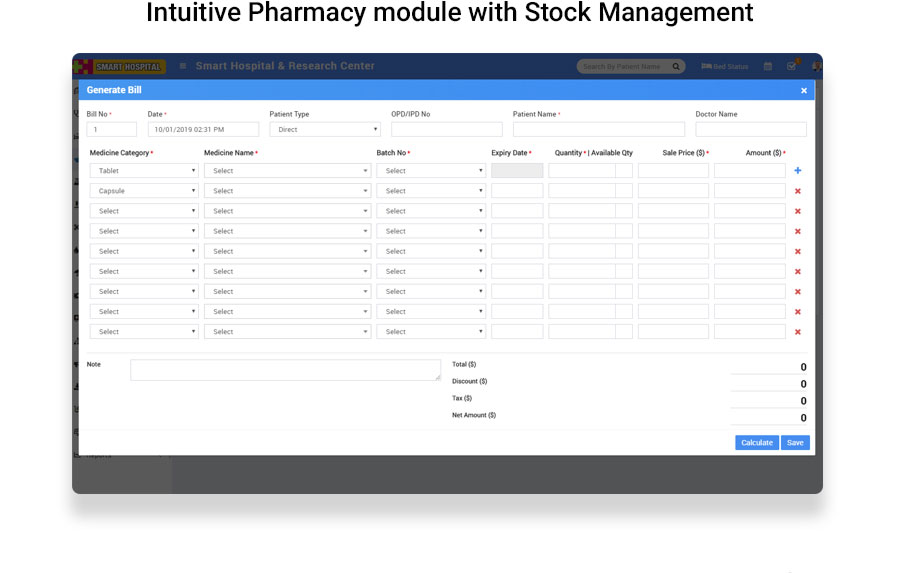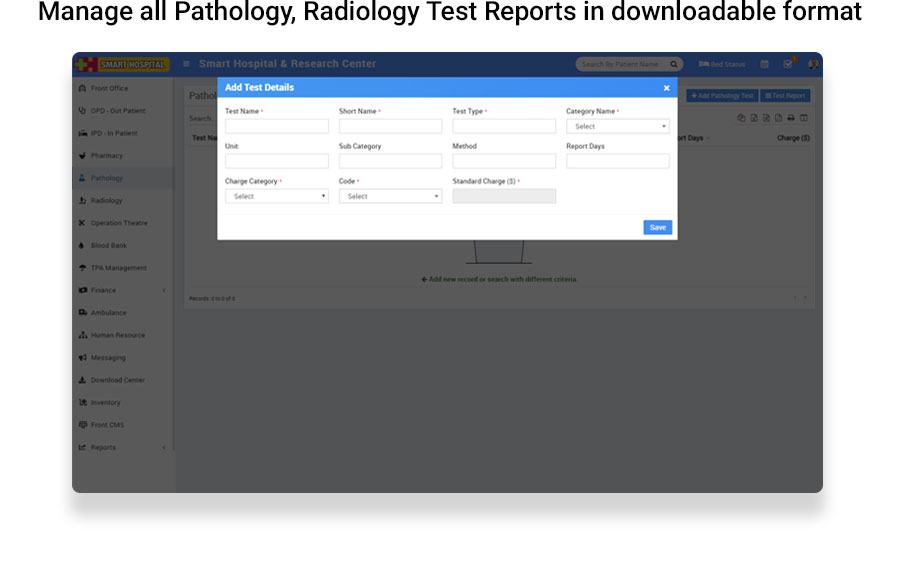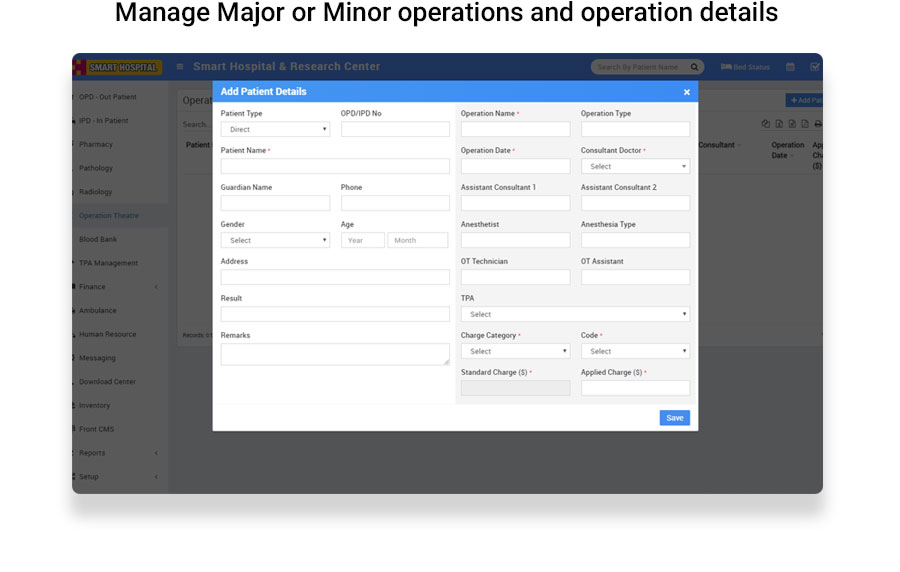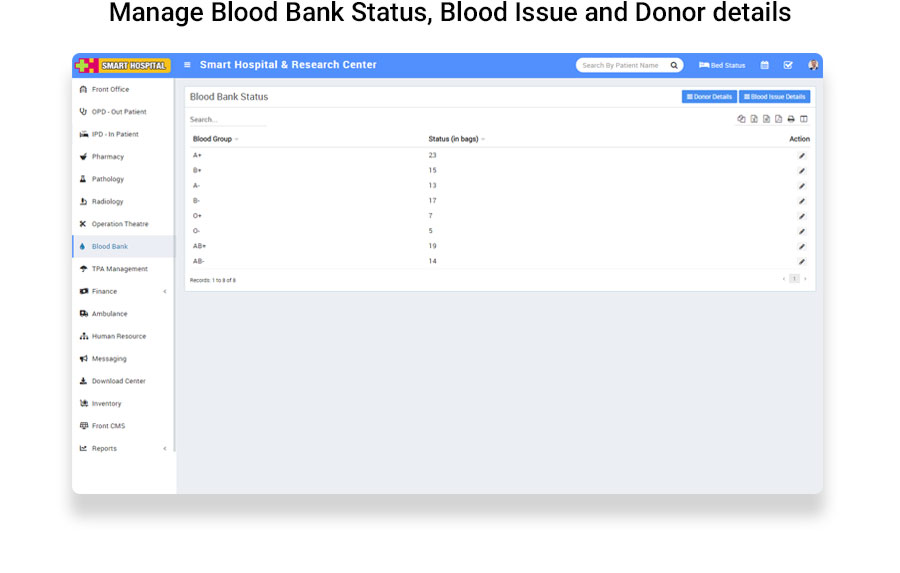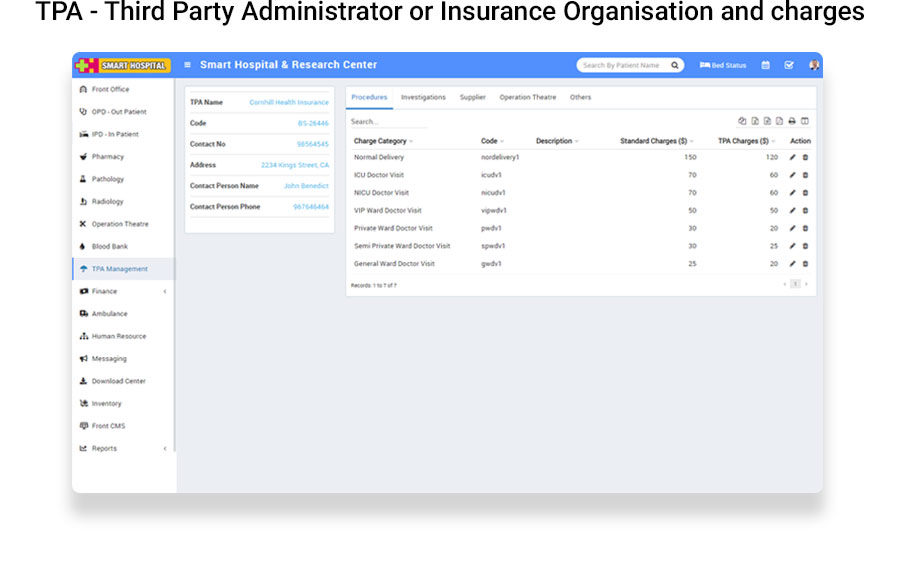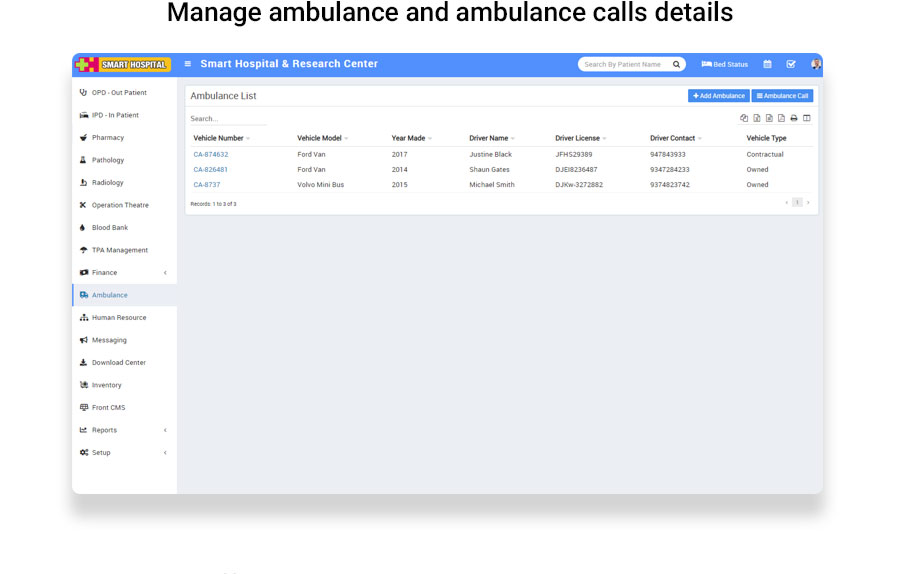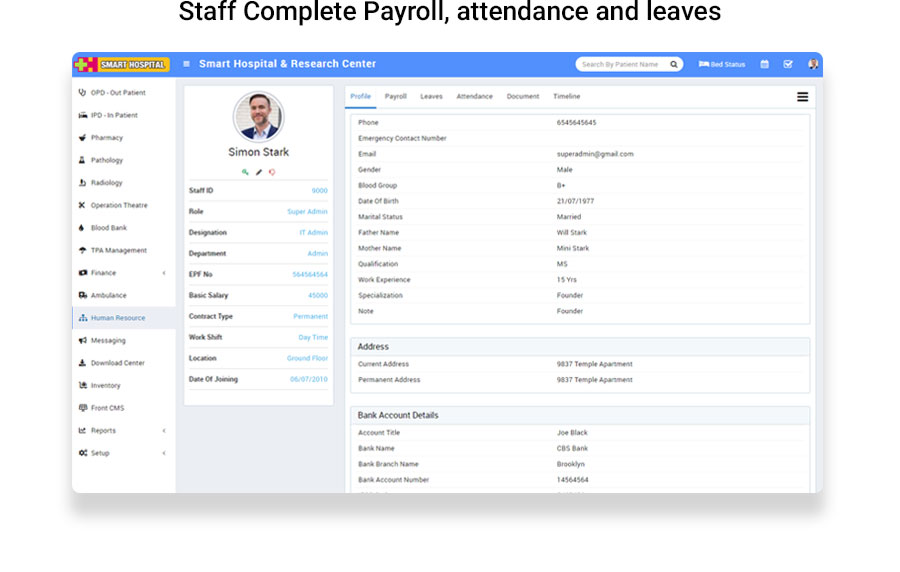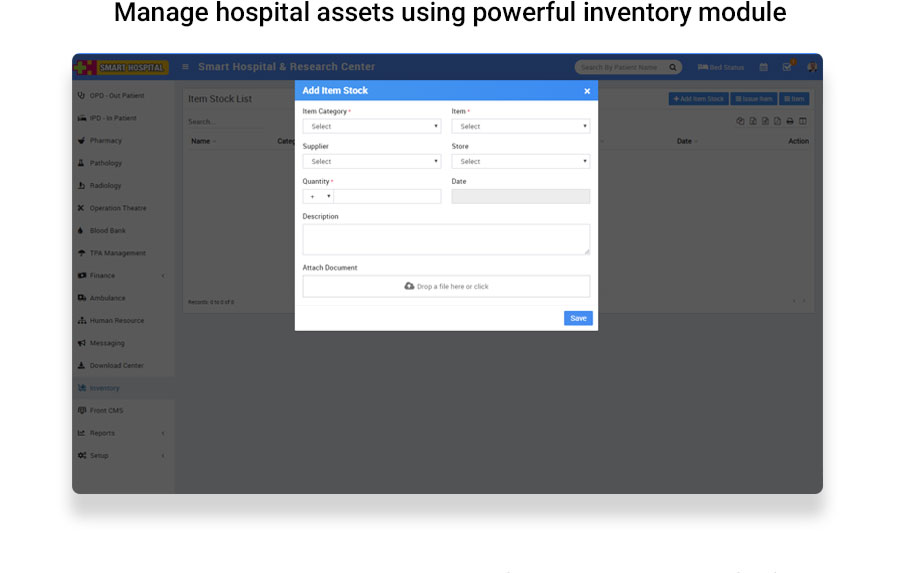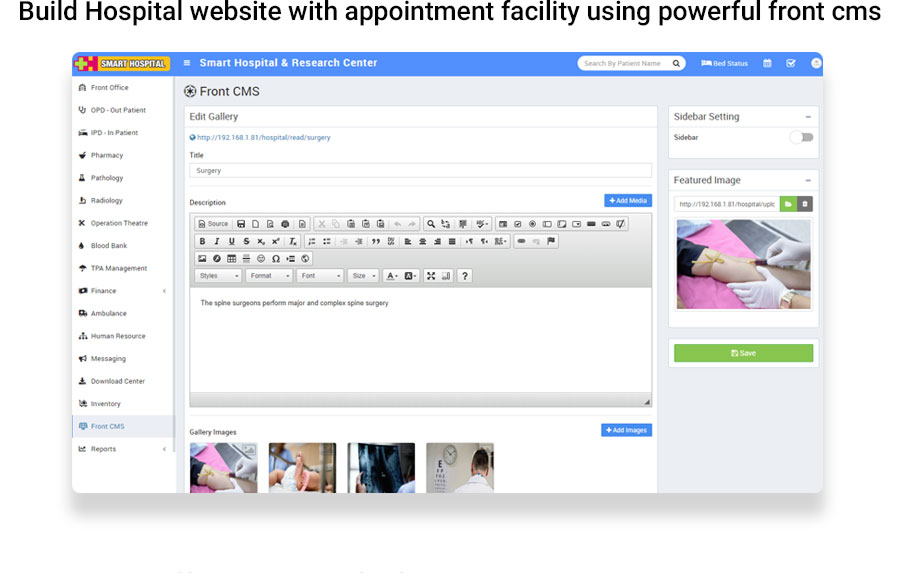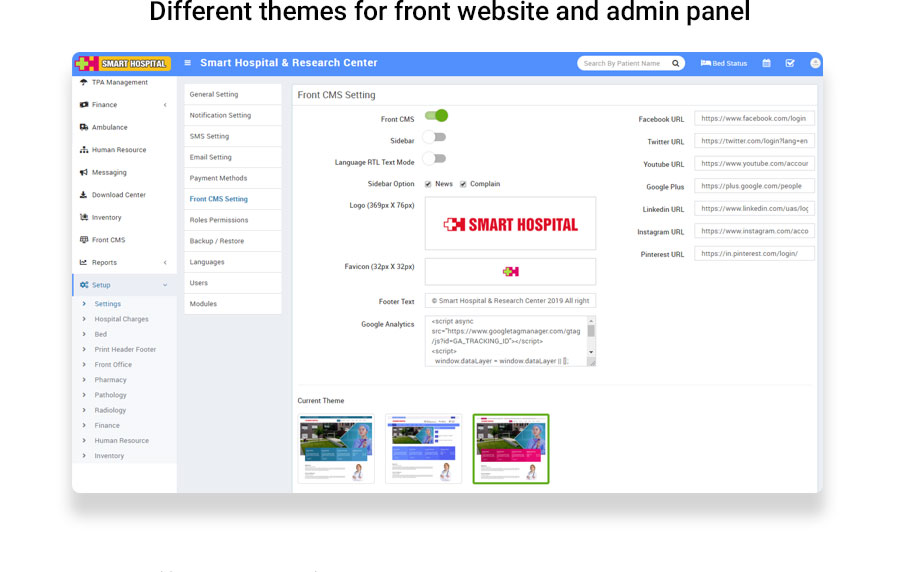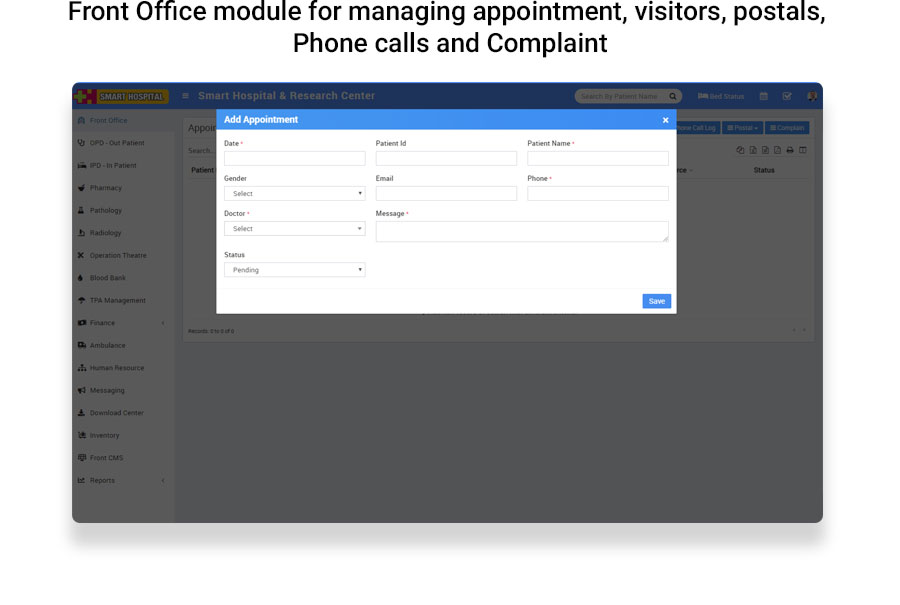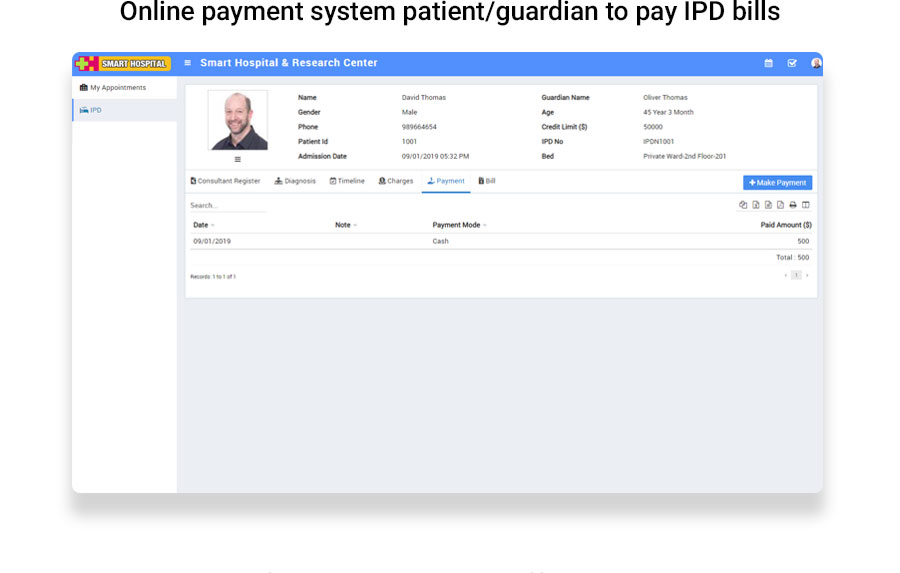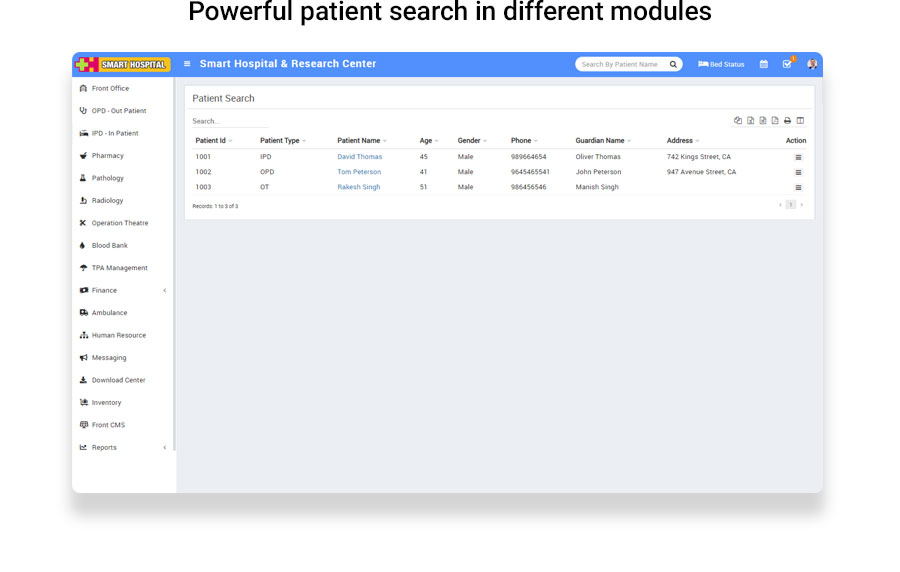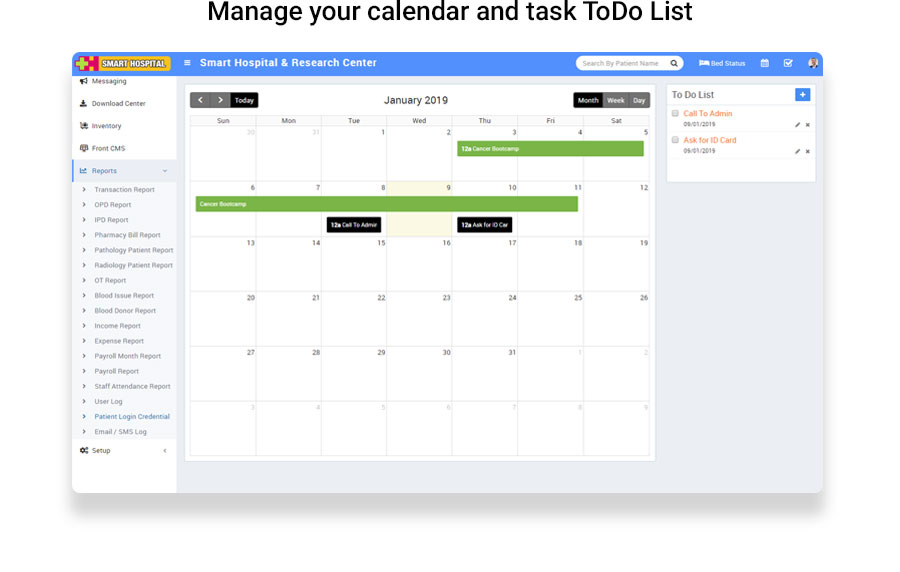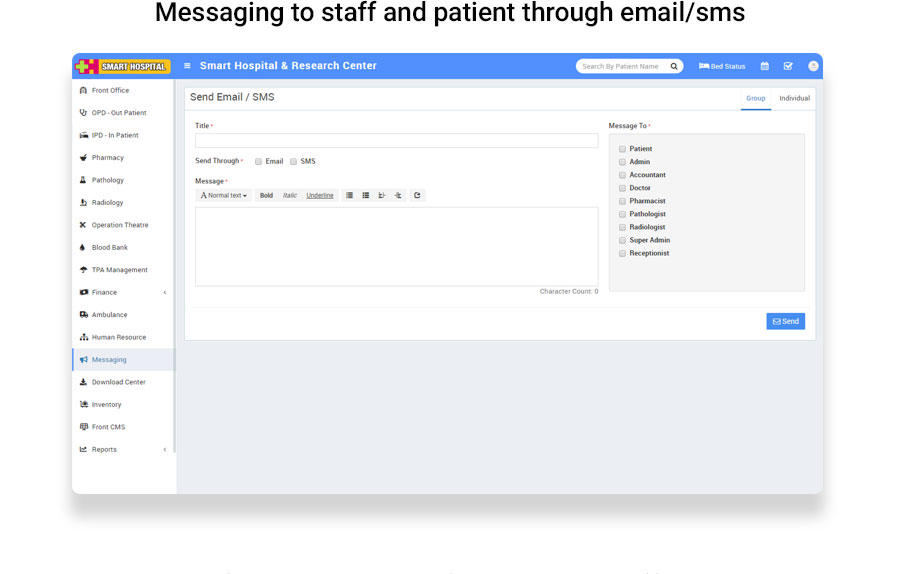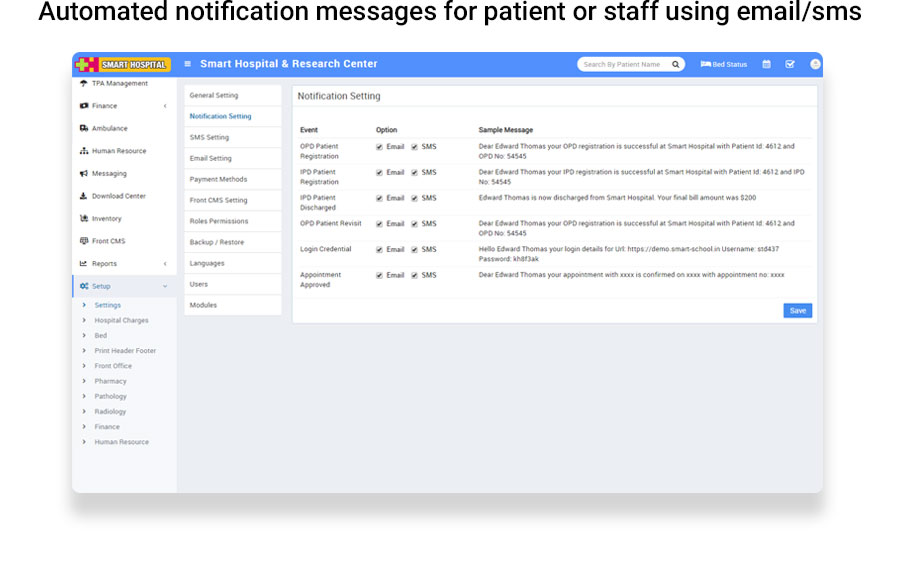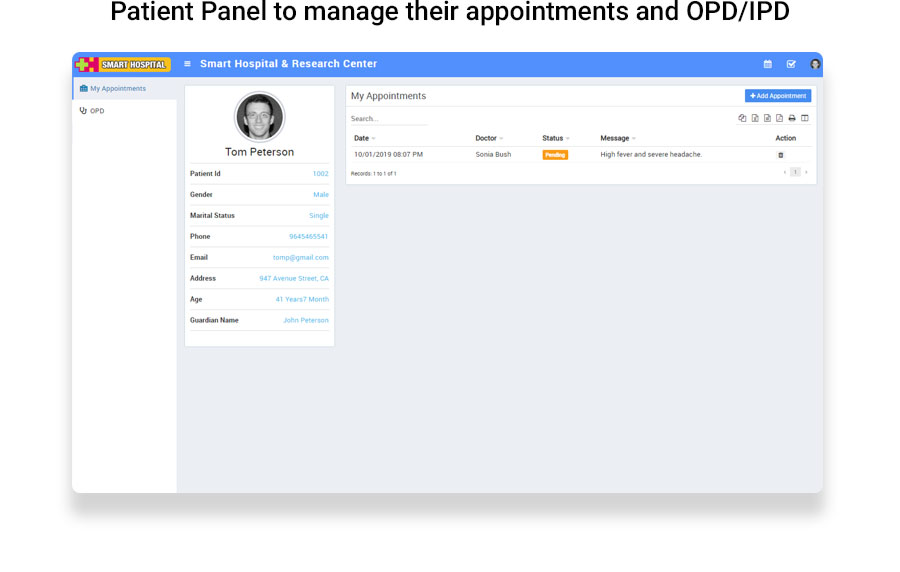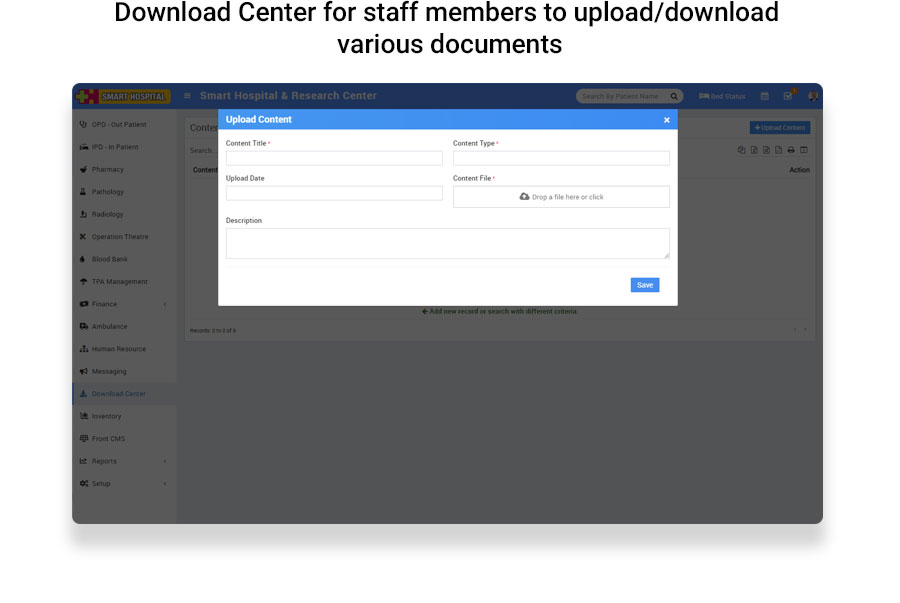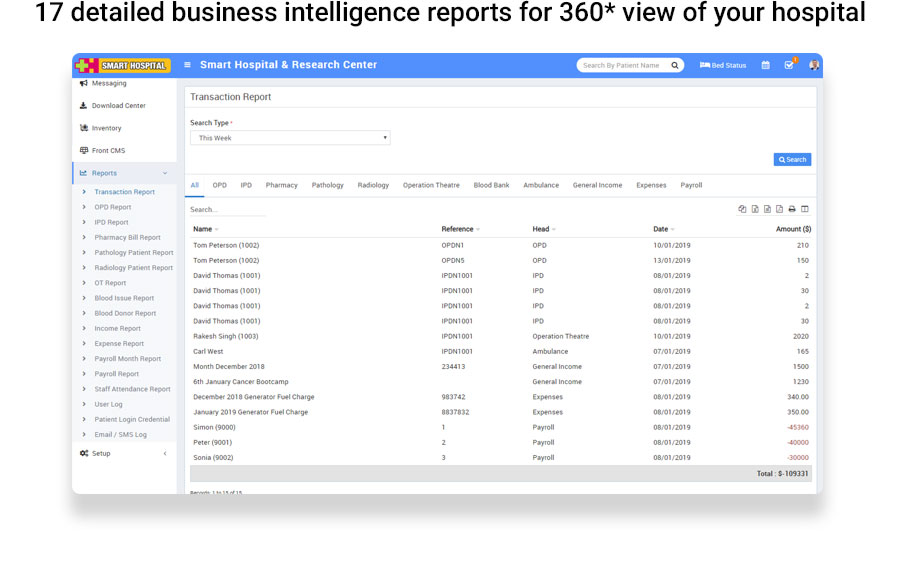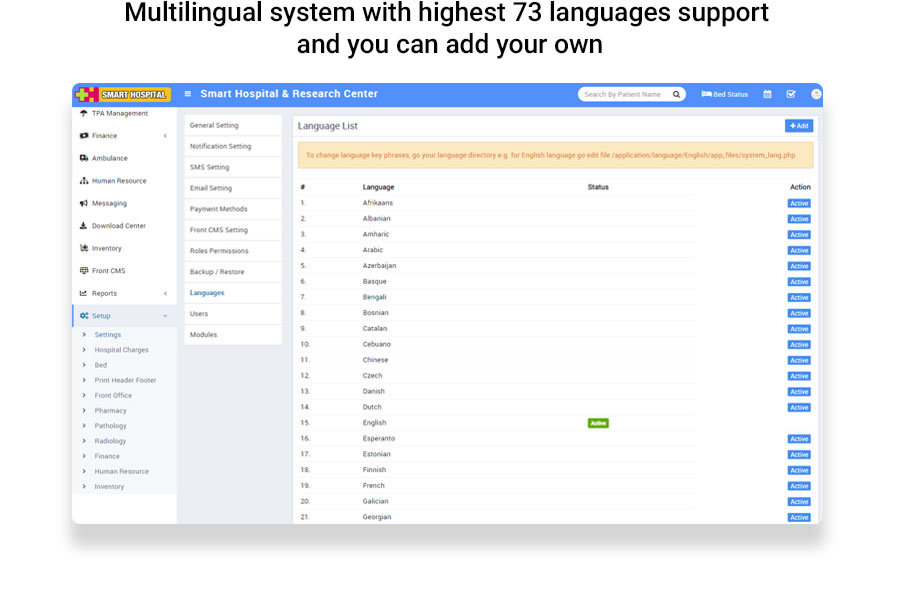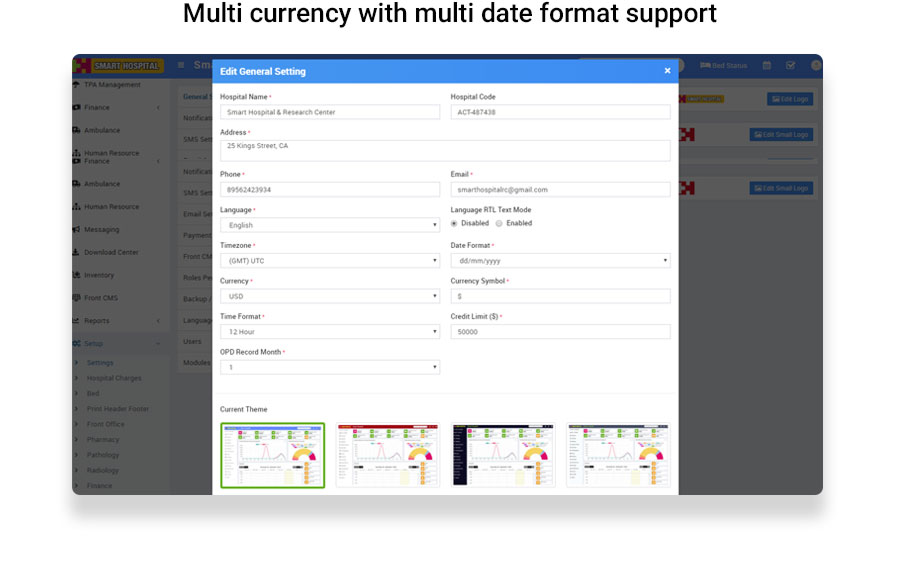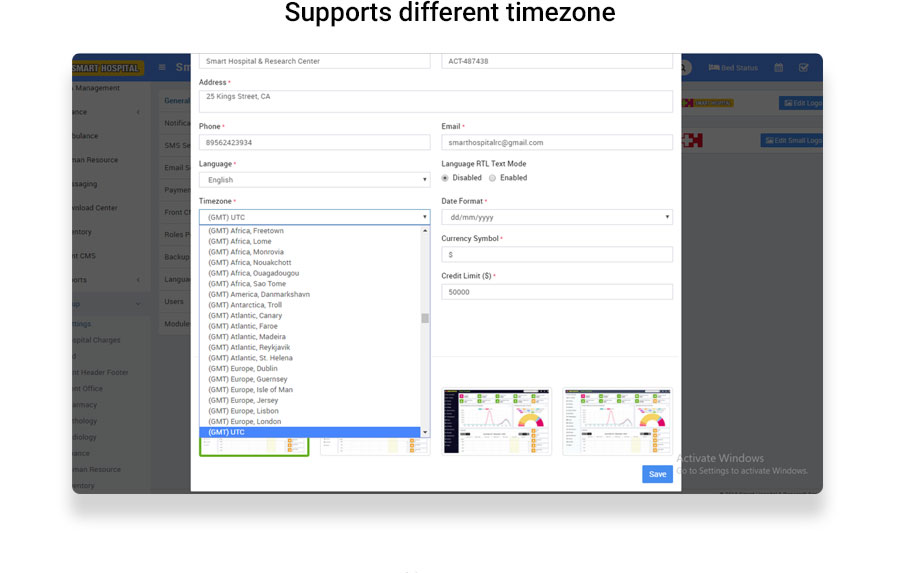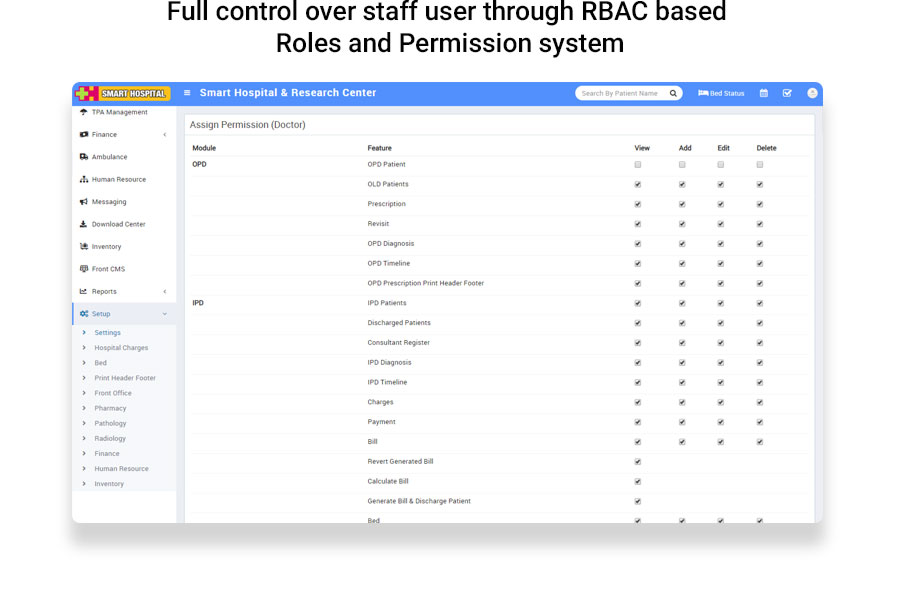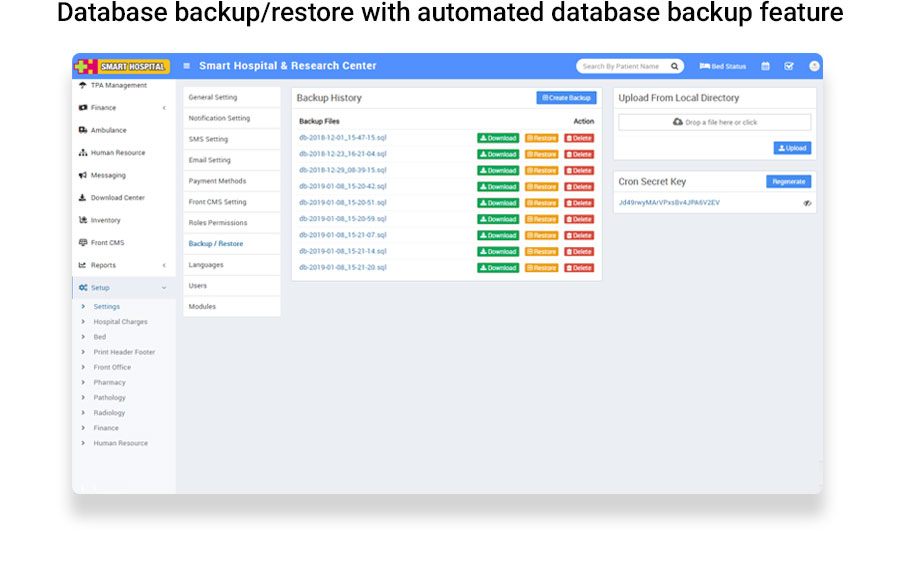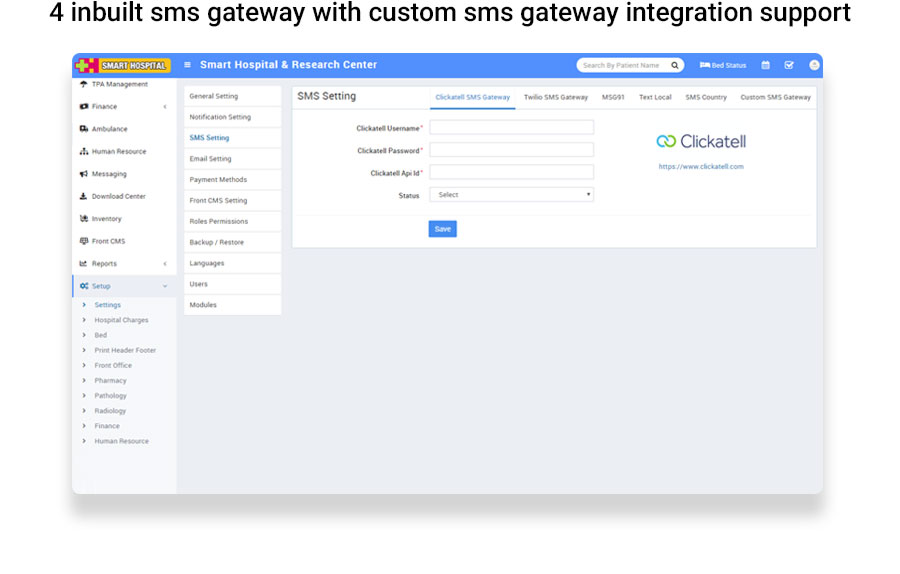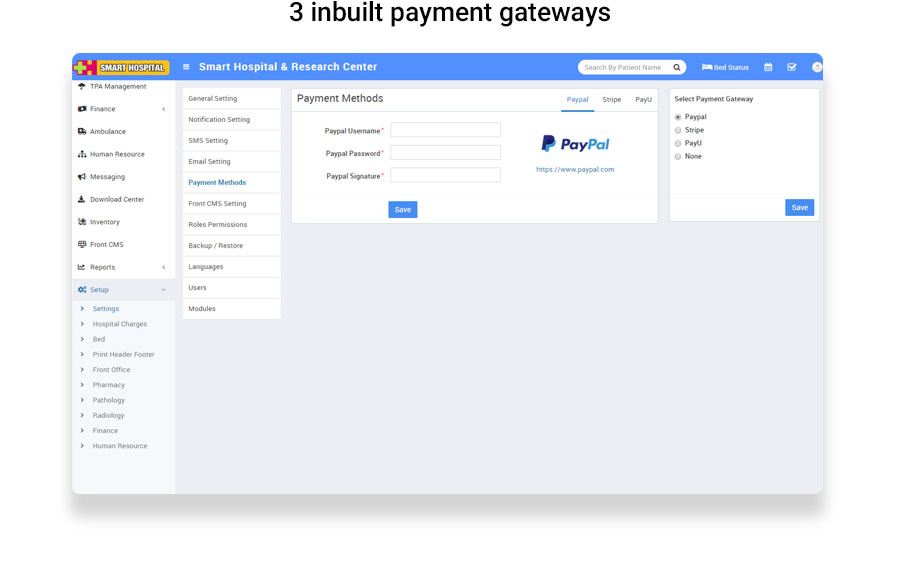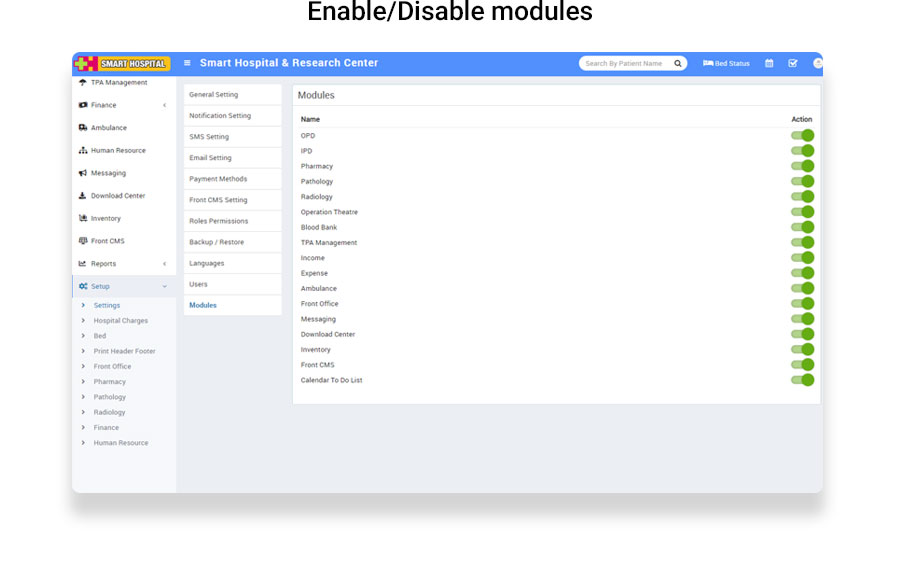 Smart Hospital coming version 2 new features included –
Single entry point for patient. Now patient can be enter and select with single patient id for all modules
Added Birth and Death Record module
Added medicine list in opd/ipd prescription
Patient can be move from appointment to opd/ipd in single click
Patient can be move from opd to ipd in single click
Added Charges, Payment and Bill feature in OPD
Added Prescription in IPD
Added manual prescription print in opd/ipd
Added opd/ipd prescription medicine dosage
Predefine opd consultation charges for doctors
Added medicine purchase in pharmacy
Added medicine import in pharmacy
Added patient import
Added printing for payment receipt feature in every module
Added all modules in patient panel
Added various new reports
Added % in tax and discount for billing
Added date of birth filed for patient for exact age calculation
And many new features are under development…
Thank You !!!