TheRightFoot Presents The Vintage Photography Album (After Effects Project) Simple and well organize project. Fully Customizable. Hi Resolution Footage Changing text , drop your media, audio and hit render.
· FULL HD PROJECT · Customizable up to 4K · 50 Photo Placeholders · Easy to customize · No plug ins required · After Effects CS5.5 / CS6 / CC2012 / CC2014 / CC2017 Projects Included · Font links are inside the project
Font Links inside the project · * No music/photo included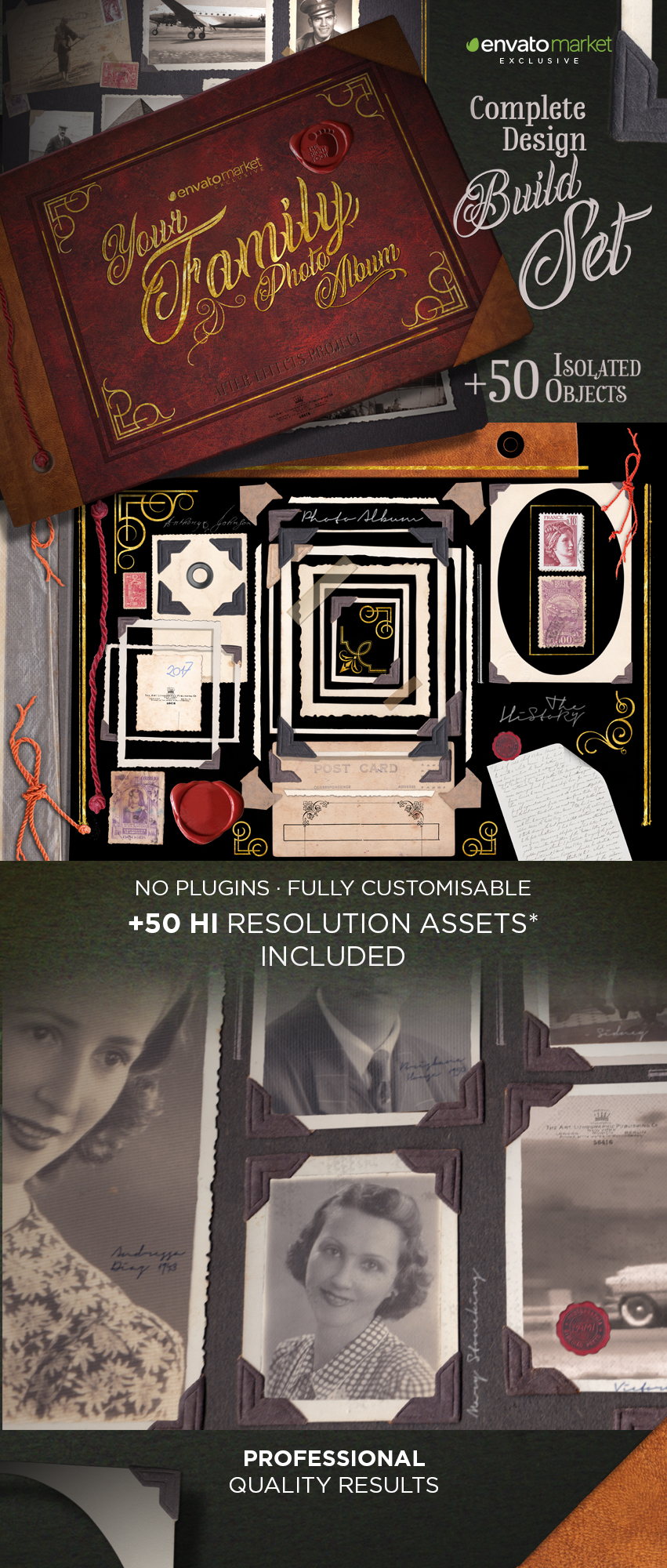 You can use the same audio that I used.
If need some help, please email us.